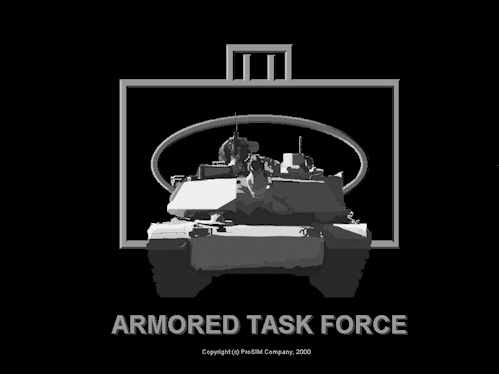 Last Update 26JUN03
Of course release dates always shift, but we are planning on delivery of Armored Task force in phases as follows:
Alpha Technology Release. Complete 04FEB01.

BETA Release. Complete 06OCT02.

Commercial Release. Complete 13NOV02. Order here, or, to try out the demo, click here.
To stay abreast of the latest happenings in the development of Armored Task Force, join our Web or E-Mail form by clicking here.
Features
Learn more about the features that we have packed into Armored Task Force
Downloads
Get free add-ons and upgrades for your release version of Armored Task Force.
Screen Shots
See some great screen shots which show off the clean, intuitive interface in Armored Task Force.
Calendar
Armored Task Force is available now! This page tracks the milestones in its development.
ATF Arena
Check out who's playing who in the Armored Task Force Arena. Find challengers or watch games in progress.
Other Links
Free Demos
Try our software for FREE! Get special demo versions of our software to try before you buy.
Links
Check out these links for more information on BCT and other ProSIM Products.
Online Help
Get help for all of your questions about using ProSIM Company Products.